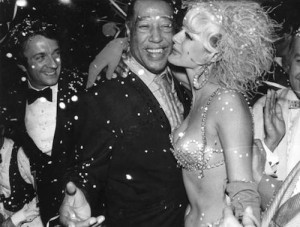 Founded in September 2009, the « Maison du Duke » (Duke's place in Paris) is dedicated to Duke Ellington's legacy. It brings together enthusiasts and the public about values carry meaning for the world to reinvent itself. The association is represented by Claude Carrière (honorary chairman), Christian Bonnet (chairman), Claudette de San Isidoro, Philippe Baudoin, Isabelle Marquis, Laurent Mignard, Bernard Villiers, Jean François Pitet… Education, communication, administration, events… our actions remain fragile without your support. Suscribe on line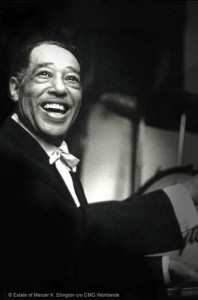 International partnership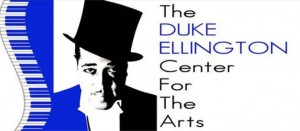 The
Duke Ellington for the Arts
has
laid the foundations for
an international partnership 
with the French « ducal triptych: 
La Maison Du Duke (Duke's place in Paris), Laurent Mignard Duke Orchestra and the Provins Duke Festival. 
Ellington loved Paris and spent much time there. So did Billy Strayhorn, Ellington's collaborator and friend. In turn, the French loved Duke. So, it's only natural that a collaboration between our organizations should be formed.  Each has a strong and dedicated desire to preserve and further the legacy of Duke Ellington to a global audience through performance and education. 
To commemorate the alliance, honorary designations have been awarded in a gesture of friendship across the seas.
Honorary vice-presidents of La Maison du Duke
Mercedes Ellington, President and Founding Artistic Director of The Duke Ellington Center for the Arts
Michael D. Dinwiddie, Chairman of the Duke Ellington Center for the Arts
Alfie Wade Jr, International Advisory Advocate, Duke Ellington Center for the Arts.
Honorary vice-presidents of  The Duke Ellington Center for the Arts
Claude Carrière , Honorary Chairman of Maison du Duke
Christian Bonnet, President of Maison du Duke
Laurent Mignard, Artistic Director and conductor of Laurent Mignard Duke Orchestra
The first part of this ongoing partnership is the participation of Mercedes Ellington in the annual Provins Duke Jazz Festival – this year running from September 23 to 27. This appearance will be followed by Ms. Ellington's participation in a Duke Ellington Sacred Concert presentation in Paris by the Laurent Mignard Duke Orchestra on October 1, 2014.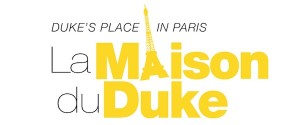 LA MAISON DU DUKE
« Duke's Place in Paris »
contact(@)maisonduduke.com
127 av JB Clément 92100 Boulogne – France
 +33 6 19 89 17 84